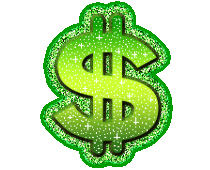 HI everyone! Still plugging along on NaBloPoMo and bringing you quality posts like this one every day! I still haven't started working on my online magazine project... but hopefully I will get started on that next week. This week I have been consumed with my genealogy project and with trying to get some extra money to help me get out to Oregon! (People with ADHD or Autism, are you like me, happiest when you have some sort of big project? The unfortunate thing about the ADHD side of me is that larger projects tend to fizzle out, once something else captures my attention. I've had a lot of great ideas over the years, some of which I intend to go back and get up and running soon. But as always, I digress...)
I thought I'd share some of the ways I've managed to make a little bit of money online in the past few weeks. This info will probably not be very helpful for someone who needs to support their entire family and has no job. But it will be helpful for someone who could use an extra $100 bucks or so per month to pay for extras... maybe to go on a date night with your Special Someone or treat your kids to a movie! For me, it is going to pay for food and stuff on the way to Oregon, in the event that I should find a job out there one of these days. I tried a whole bunch of sites, and I'm just going to tell you my favorites right now. I might discover more later.
Okay. Let's start with InBoxDollars, from which I just cashed out $50. There are several things you can do on this site. One of them is to open emails every day. I made a separate email address for this type of thing, so it is not cluttering up my regular email every day. This way I can just go and crank them all out within a few minutes every few days. This pays about 2 cents per email... doesn't sound like much, but it does add up, since they send several per day! You can also take "offers." Some of them are free offers, like signing up for an email list for recipes. (Again, the second email address comes in handy!) You can also get $1 to $2 each for signing up for different survey sites. Plus there are a bunch of those annoying fake surveys where they ask you to choose between two brands, like Six Flags or Disney, and then promise you a gift card in return, if you answer four pages of questions... but you don't actually get the gift card unless you take the offers at the end. But if you go through all the questions and then exit out when the "silver and gold offers" pages come up, that is how you can get a dollar in your InBoxDollars account. The other major thing you can do on this site is take surveys. There will be a whole bunch of survey opportunities each day. The annoying thing is you sometimes get "disqualified," which means you started answering questions and you didn't meet their demographic. But on this site, if you get disqualified from a survey, it means you get to spin a prize wheel and get entries into monthly sweepstakes. So at least there's that. At any rate, I did this for about a month, and I got $50.
Next is FusionCash. You can also get paid to accept offers on this site, but on this site they are usually the kind of offers you have to pay for, such as signing up for a trial membership to a video site. Where I made the most money was with the surveys. They have a ton of surveys each day, and even though I didn't qualify for all of them, I could take at least 2 or 3 good ones per day for between 75 cents and $2.00 each. You can cash out when you get to $25, which I just got to today.
Another survey site is MintVine. This is one of my favorites because you only have to make $10 to cash out, and it is probably possible to do that in one day if you have a long attention span. Your dashboard will probably tell you that you have 1 or 2 surveys available, but if you go to the "funnel" survey, they will basically just keep asking you demographic questions until they find a survey you qualify for. They give you points, but the points translate to dollars, so when you have 1000 points, you have ten dollars, and you can cash out. Which I also did today, bringing me to a grand money total of $85. On this site you can also earn points by taking offers, or by taking "local deals" that are similar to Groupon or Living Social. For instance you can order a movie ticket for one of those dinner/movie theaters for $5.49 (about half off) and you get 22 points for that.
Here is one I just found today, and I am pretty interested in! It is called Two Dollar Click. You get paid just to view ads for 30 seconds each. For each ad you watch, they pay you $2.00. The catch is that you cannot cash out until you have $1000. That is probably not as hard as it seems. I made $14 today, and if I click on just 5 ads a day, it would take me a few months to make $1,000. They only give you a limited number of ads per day to click on, and they say if you buy a membership for $20 a month, you'll get to click all of the ads they have. For now, I am sticking with the free plan and seeing how that goes!
Okay. No more of those. Here is a site that I've already gotten addicted to, although I haven't made any money yet. On Vinted, you can put your old clothes up for sale, and buy other people's clothes! They have a ton of cool stuff, and a lot of it is pretty inexpensive. Plus, when I signed up for the site, they gave me a $10 credit, which I used to buy a really cool skirt! (I did have to pay shipping, but still.) I put two things up there for sale. Do you want to see? I'm selling overalls and a dress. This is kind of like a virtual consignment shop!
And finally... I already mentioned this, but it deserves another mention... Listia! You won't really make money here, but it is a cool site to help you declutter your house and get other people's clutter for yourself! You'll get a bunch of points just to sign up, plus you can earn extra points for taking offers (of course) and doing things like watching videos and slide shows. On certain days you will also get bonus points just for listing something. You can use the points to bid on other people's things, or to bid on super cool prizes and gift cards in Listia's Rewards Store.
So... that is all. That is how I've been biding my time, trying to get money and resources. I also have almost enough to cash out my Adsense account... I am about $20 short. So that will be another $100 for a rainy day!
It sounds like more work than it is... it actually takes longer to write about it than actually do it though. I do a lot of the surveys and junk while watching TV. Maybe it makes me sound lazy. But I wouldn't do it instead of a job. I'm just doing it while I don't have the opportunity for a job. If I have to sit around at home, I might as well make $85, right?
Okay... that is it for now. I have to get up early tomorrow because I have another one of those hotel child care jobs. Ain't no rest for the wicked.
Over and out.