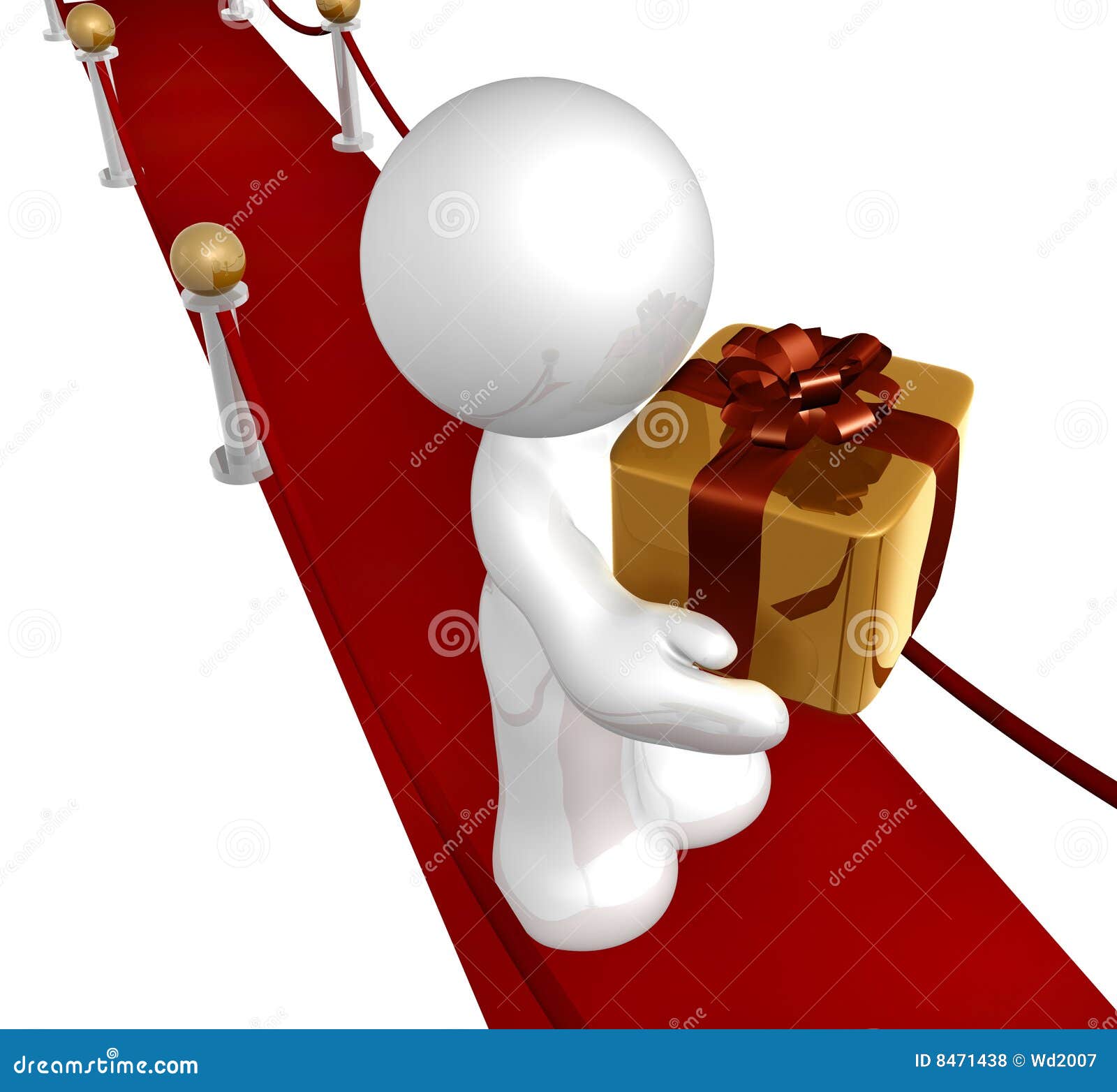 Here's me bringing you a gift. How come I never have a face
in these pictures?
Good morning, everyone, and time for a healthy breakfast! (Mine was chocolate milk.) So, I've randomly picked three winners, using the Primary Technology Random Name Selector tool. I entered the names of everyone who commented here since December 1. If you commented multiple times, your name was listed multiple times. And this is who I came up with!

Richard (coincidentally, the puppy dad of my Small Dog's sister!)

Michelle Liew, who writes at various places according to her Google Plus page

Bethany, who writes at Piercing The Bubble.

So now I am going to go contact all these people, and find out where to send their gifts!

This was fun, wasn't it? I really wish I could send something to every one of you who reads this blog. In fact, I really have to hold myself back from getting overly ambitious about things like that! Maybe we could do something like this again... maybe at Valentine's Day? What do you think?

Okay. The rest of my day will be spent doing laundry and homework, so think of me while you are leading your very exciting lives outside the blogosphere. You guys rock!